PERSONAL MEMBER APPLICATION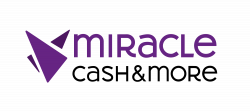 Miracle Cash&More
You can visit our website for personal application.

Miracle Cash&More Mobile Application
You can download our mobile application for personal application.
CORPORATE MEMBER APPLICATION
To benefit from the advantages of being a Miracle PAY member workplace and receive payments from your customers in cryptocurrencies, fill in and submit the form below at once.